Plantation Shutters in Denver
Enhance the beauty and character of your home. Plantation shutters offer unparalleled beauty, performance and character. From sleek contemporary styles to rustic charm, nothing adds value to your home like plantation shutters. Designed to last a lifetime, plantation shutters are beautiful, versatile and control ventilation and light with unmatched precision.
Blind Corners & Curves provides the regions largest selection of shutters, from alder to basswood, from cherry to cedar along with a host of hardwood species to hybrid to composite to vinyl our shutter lines exquisitely suit any style and budget.
Plantation Shutter Types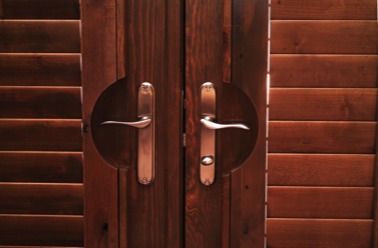 Artisan Collection of Plantation Shutters by Blind Corners & Curves. Made in Colorado for Colorado.
The Artisan Plantation Shutter Collection is a superior-grade plantation shutter which is hand crafted using high-grade material and the finest workmanship. Enduring values are hand crafted into each shutter.
Made in Colorado
100% Custom
Expert Installation
Eco Friendly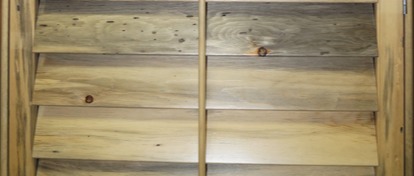 The Colorado Rustic Mountain Pine Plantation Shutter is made from pine bark beetle kill wood reclaimed from the mountains of Colorado.
With custom stains and paints we match your new shutters to a never ending range of color selections. Allow our knowledgeable staff to expertly assist you with taking your ideas and making them a reality for your home.