Window draperies are central to creating a room's character and drapes add beauty and charm.
Curtains are classic window treatments that work with any decorating style to cover a previously blank, boring space.
Windows and accompanying light give life to a room, so how a window is treated defines the room's mood and atmosphere. Custom draperies are the perfect solution to that missing piece in your home, dressing spaces that you may have previously thought of as permanently blank.
Whatever direction your personal tastes take you, custom draperies are an ideal solution. Everything from striped silk drapes in a waterfall style, slubby linen drapery panels with banding, to pinch-pleated styles in a trendy sheer, or grommet designs in a bold print fabric is available for your Denver home. We pride ourselves in offering designs that truly speak to every unique clients' personal tastes.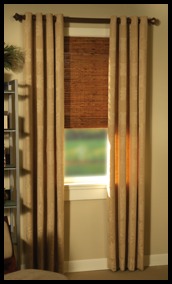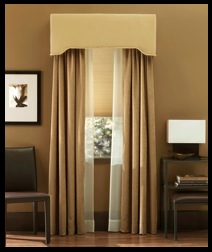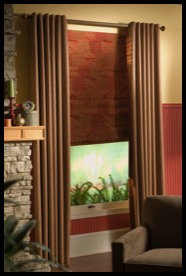 At Blind Corners and Curves, we offer Denver's most complete, current showroom collection of fabrics. Select from casual, contemporary, silk, silk taffeta, and silk dupioni, warm linens, solids, sheers, and so much more.
When you're looking for something more unique than typical, mass-produced window coverings, custom draperies are the best route. You won't have to worry about settling for a selection that only meets some of your needs, but instead you'll be able to work with an expert to get exactly what you've been picturing for your home.
The options for custom curtains are so vast that we are confident that homeowners with any style preference can find the perfect fabric window coverings with Blind Corners and Curves. Our expert staff will help ensure the project will be done right, so give us a call today to get started!