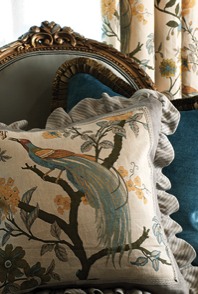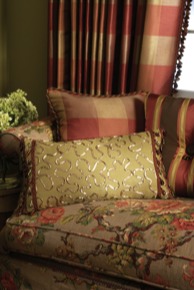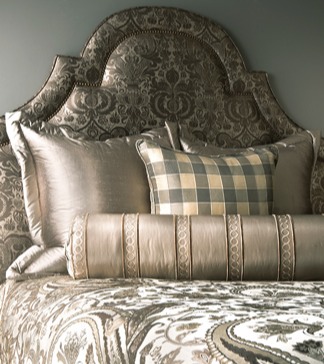 Bedding, Pillows & Accessories

Let our experts help you create the bedroom of your dreams! From duvet covers, comforters, bedspreads, ruffled or tailored dust ruffles with pillow shams, headboards, shower curtains, and decorative pillows in all styles, we can help add accessories for those special touches.
Preview from an almost limitless array of material options at the Blind Corners & Curves design showroom, and begin the process towards getting the best accessories for your bedroom.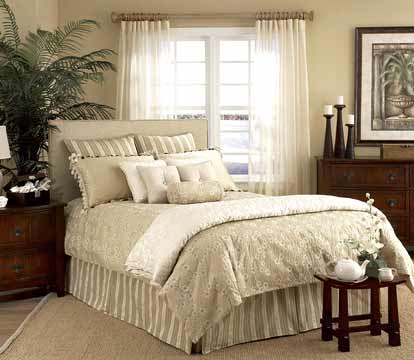 Duvet Cover
Duvet covers protect a down or other natural or synthetic fiber comforter. This is one of the most popular ways to refresh and redecorate a bedroom without having to completed replace bedding.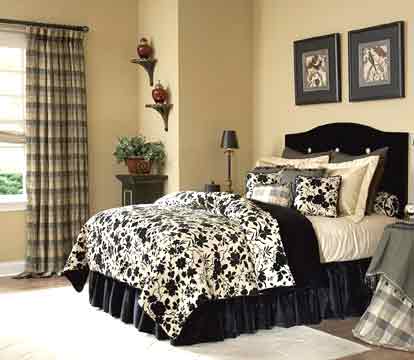 Comforter
A plush, high loft fill comforter filled with natural or synthetic insulating materials can create a luxurious bedcover. Adding shams, decorative pillows and other accents creates a unique ensemble for a bedroom.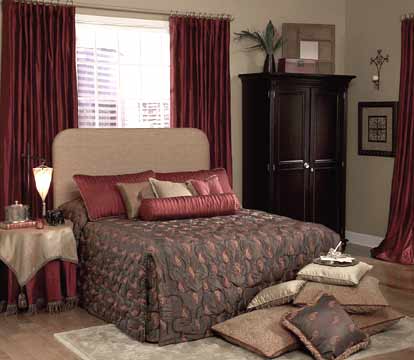 Bedspread
A bedspread can stand alone to add instant character, or can be pair with shams, pillows and accessories to create a stylishly coordinated room. Adding draperies and a headboard builds a stunning retreat-like space.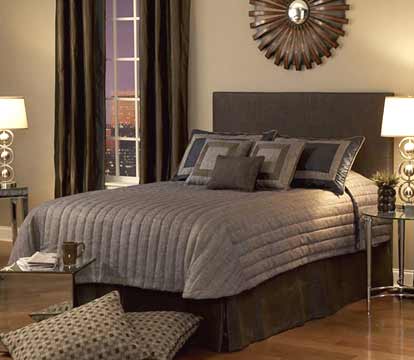 Coverlet
Coverlets combine a fashionable bed covering style with easy maintenance. This addition can add an interesting style aspect aside from a standard comforter, and we offer a perfect selection to fit every homeowner's personal tastes.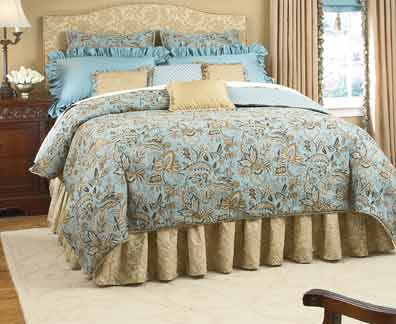 Ruffled Dust Ruffle with Ruffled Pillow Shams
Select the exact material length and coordinate the ruffled dust ruffle to coordinate with other elements in the room. Ruffles can be an elegant and charming addition to any space, and bedrooms are no exception.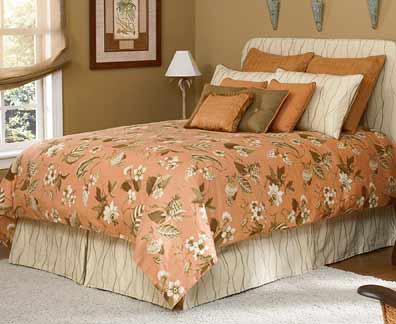 Tailored Dust Ruffle with Corded Edge Pillow Shams
This style will accommodate most any theme, from formal to contemporary bedrooms. The straight, clean lines of a tailored dust ruffle allow the fabric to show to the fullest.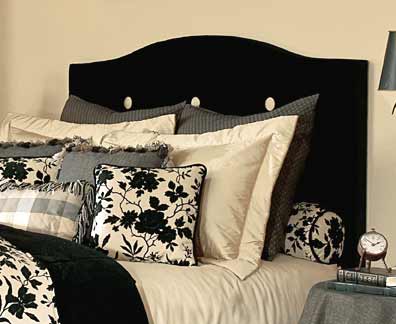 Headboards
Curved, rounded or straight headboards finish any décor, from formal to contemporary. You can choose traditional styles, or something unique, making your headboard a design centerpiece of your bedroom.
Bedding with Blind Corners and Curves
If you would like more information on our bedding options, give us a call or stop into our showroom today. Our experts can take you through all of the beautiful options we offer to meet your needs!