The Alustra Collection from Hunter Douglas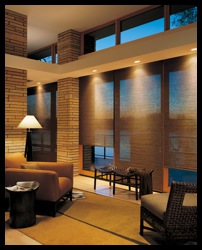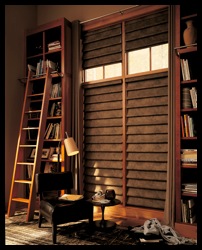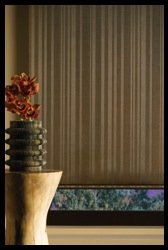 Style elevates everyday life and The Alustra® Collection elevates style. With unique fabrics and finishes, along with exquisite detailing, impeccable workmanship and enduring elegance, Hunter Douglas offers you "The Alustra Difference" — a distinctive collection of exclusive window fashions.
Luxurious textured and colored sheers introduce a new dimension of beautiful luminosity. Brushed metallic hardware finishes invite design coordination throughout a room. Textural fabrics envelop a room in sophisticated comfort. And an array of exclusive design options complete this unprecedented collection of legendary quality and visionary style.