Drapery rods and other hardware adds the finishing touch to window treatments in all styles.
It's important not only to choose the perfect fabrics and drapery styles for your home, but also to ensure that your hardware fixtures truly match the vision you have for your window coverings as a whole.
Choosing the Best Drapery Rods and Finials
Hardware is available in metallic finishes, rustic wrought iron, rich woods, bamboo, costal finishes, and antiques or painted colors. We offer the best in curtain rods, and wood finials for your custom window coverings. We pride ourselves in offering a selection wide enough to meet the needs of every unique client that we serve in the Denver area for draperies.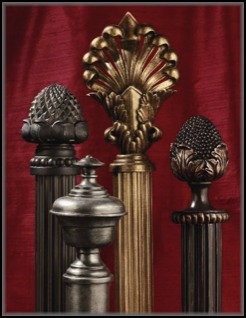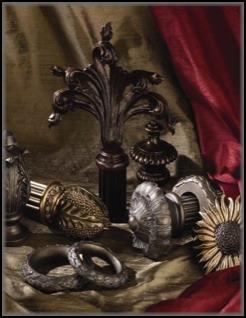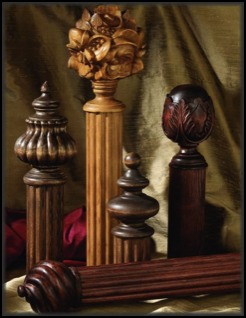 Curtain finials and decorative embellishments create a custom look, using classic designs and custom finishes. The options are truly endless, allowing for thousands of combinations to build beautiful completed looks.
Our collection of decorative drapery rods and finials features an extensive range of unique, elegant and high quality finishes and styles. We create applications that are unrivaled in their ability to stand alone as beautiful, durable and functional. With frequent product introductions, we are able to offer fresh designs as well as cutting edge trends.
Drapery Hardware with Blind Corners and Curves
From the most basic hardware and finishes to ultra-sophisticated, innovative materials and colors, we have the perfect drapery hardware to accent your fabric window treatment and complete your interior look. Give us a call today to learn more about our wide selection for hardware, and talk to one of our experts!