Duette Honeycomb Shades from Hunter Douglas in Denver
Duette® is the brand that originated the honeycomb shade category and remains the #1 selling brand of honeycomb shades. Duette has unmatched fabric variety and the most honeycomb constructions, opacities, colors and textures. State of the art lifting systems provide convenience, beauty and enhanced child and pet safety. Its patented energy-efficient design traps air to insulate from cold and heat to conserve energy. Visit our Hunter Douglas Denver Gallery to see all the latest Duette Honeycomb Shades material and lifting options including PowerView motorization.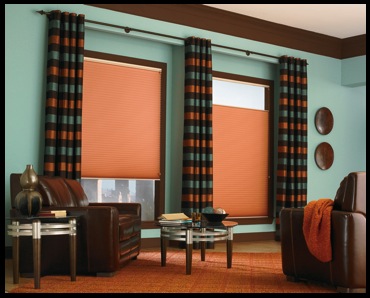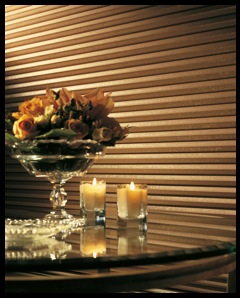 Duette Architella Honeycomb Shades - the ultimate in energy efficiency!
The state-of-the-art, patented design for these attractive shades incorporates three insulating air pockets to create the most energy efficient product - reducing energy loss up to 50%. Duette® Architella® honeycomb shades offer luminous colors and crisp, consistent pleats. Lower them for privacy, or raise completely for maximum light and view - they're beautiful either way.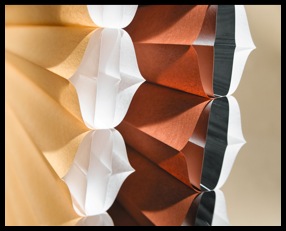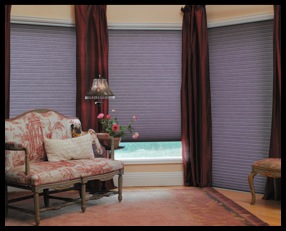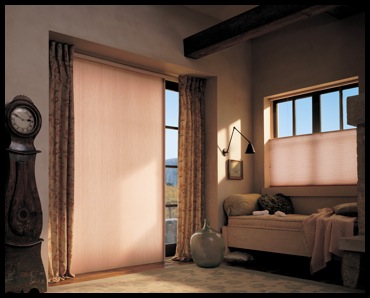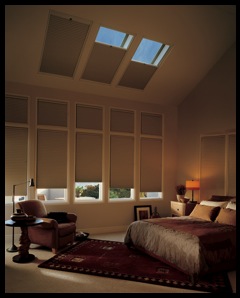 Honeycomb shades are ideal for sliding glass doors and skylights.


Applause Honeycomb Shades from Hunter Douglas
Enduring Beauty and Performance.
Any shade can look good in the store, but once in your home the good looks of many shades begin to fade. Not so with Applause honeycomb shades. In fact, the real beauty of Applause shades is only fully appreciated after years of flawless performance. Enduring quality is central to Applause honeycomb shades. Applause honeycomb shades are available in traditional corded applications as well as three child safe options. SimpleLift is a no charge upgrade to a cordless lift system. LiteRise is also cordless and is available in the popular Top-Down Bottom-Up feature. PowerView motorized systems are also available in Applause honeycomb shades.
Applause Honeycomb Shades are available in the following materials: Legends, Sunterra, LifeScape, Vintage and Chrystalline Sheer. They are available in single, double and triple cell.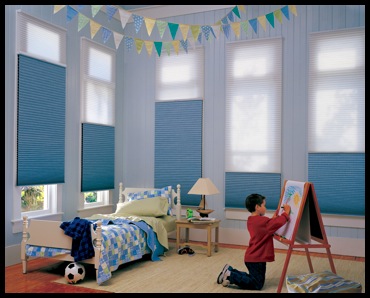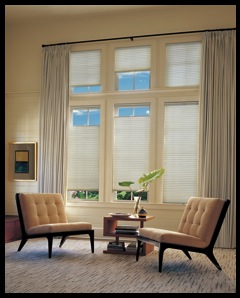 Applause LiteRise with DuoLite